Direct Sales Recruiting, LLC is ranked #19 by NJBIZ Top Staffing Firm 2014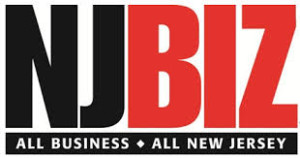 Direct Sales Recruiting, LLC was recognized and received a 19th place ranking on NJBiz List for New Jersey's Top National Staffing Firms for 2014.   The ranking on NJBiz is a jump in rankings from 2009 where the firm was ranked #31. The team at Direct Sales Recruiting anticipates another year of growth across the board.  We have seen an increase demand for our services as companies are learning about our reputation in the marketplace for both Sales, Management (Direct Sales Recruiting, LLC) as well as Marketing, Finance and Admin (Temp) (DirectHR).
Deborah Bruno started Direct Sales Recruiting, LLC in 2001 recruiting in New Jersey but over the course of 14+ years, the business now serves the entire US and some International Clients.  Direct Sales Recruiting, LLC's primary focus is sales and sales management. DirectHR was launched in 2009 to service clients in Marketing, QA, Project Management, Executive Management and Administrative.   Direct-Temps has been growing steady since 2012.
We are growing our staff to accommodate our clients needs.  Looking forward to a great year in 2015!