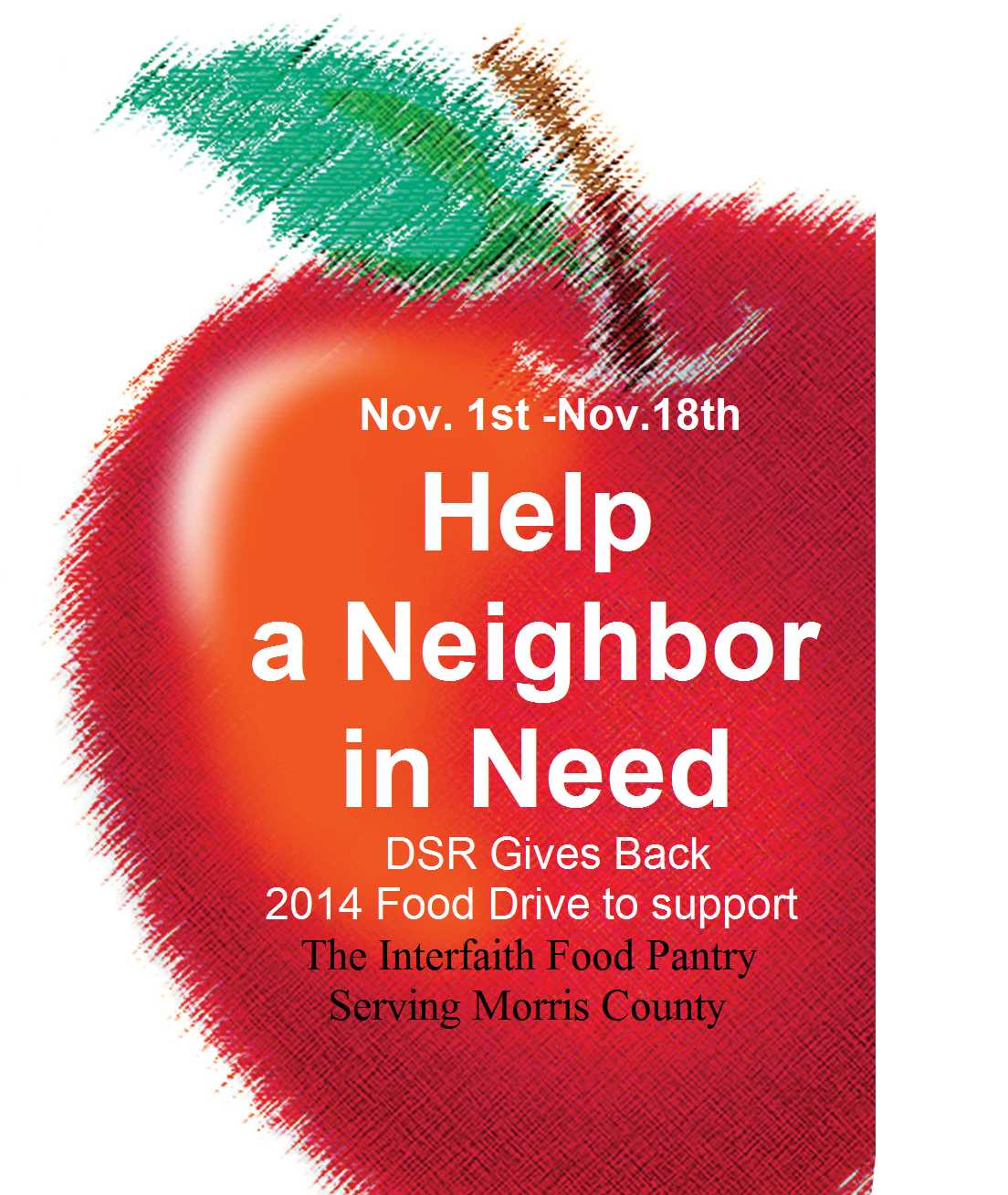 DirectHR's "Direct Give Back" Announces our 2014 Food Drive to Support the Interfaith Food Pantry
Direct Gives Back Announces our 2014 Food Drive to Support the Interfaith Food Pantry
Basking Ridge, NJ – October 31,2014
Dear Basking Ridge / Morris County Neighbors,
Direct Sales Recruiting, LLC (Direct Give Back) will be holding a food drive starting November 1st to benefit the Interfaith Food Pantry. We will be delivering all food on November 20th.
Direct Give Back is our way to help local families in need. More than 4,400 families in Morris County rely on the Interfaith Food Pantry for supplemental groceries year round. Last year they distributed 893,000 pounds of food to low-income working families and senior citizens living on fixed incomes. They also deliver to housebound seniors and the disabled. They're currently distributing nearly 1.7 tons of food per day.
Together, we can make a difference in our community. Here is a full list of items they are requesting to be donated:
Rice – 1 or 2 lb. size
100% juice 32 oz.
Parmalat (shelf stable 32oz size)
Canned Fruit
Tuna Fish
Cereal
Peanut Butter
Soups – regular, hearty and low sodium soups
Mac 'n Cheese
Quart and gallon size re-sealable plastic bags
Canned Veggies
Canned meats and meals (ravioli, spaghetti & meatballs, hash ,stew etc.)
Ensure & Glucerna
Dry Milk (1-qt. package)
Baby Food – Stage 1, Stage 3 fruits and vegetables
Evaporated milk
Spaghetti / Tomato Sauce
Pasta / Whole wheat pasta
Pull Ups
Tea (100 ct. boxes)
Baby wipes
Canned Beans (Pork and Beans, Pinto, Red, White, Black, )
GLUTEN FREE Products
We are asking you to drop off any donations to any local Dewey Meadow business from Nov 1 – Nov. 18th. For more information about the Pantry, call 973-538-8049 or visit the Interfaith Food Pantry website at www.mcifp.org. The Interfaith Food Pantry is a community of neighbors helping neighbors, committed to ending hunger and supporting self-sufficiency. Through our community partners we provide food, education and resources to inspire confidence and hope to Morris County families in need.
Regards,
Direct Sales Recruiting          Jamie Presley | Manager | 908-604-1222
Deborah Bruno | President & Owner | 908-604-6400