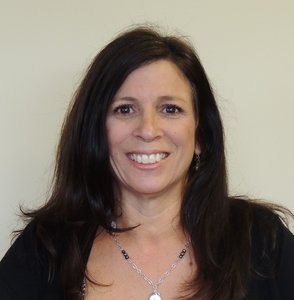 Teresa Bruno
For over a decade, Teresa has led Direct Sales Recruiting as a Top Ranking Recruiter year after year. She has been recognized numerous times for Representative of the Month and Top Ranking Recruiter of the Year (2012 & 2103, 2015 – 2018).  She was soon promoted to a Senior Recruiting Manager and VP of New Business Development. Teresa continues to recruit for top qualified candidates while cultivating new relationships with medium and large companies throughout the nation in order to assist with their hiring needs.  Teresa's approach is exceptional and her candidates will call in and request her specifically when searching for a new career.  She also continues to mentor new representatives on how to approach new ways to be successful in this role.
Prior to joining DSR, Teresa worked on Wall Street for four years as a Corporate Foreign Exchange Trader for Lloyds Bank and Commonwealth Bank of Australia after graduating from St. John's University with a Bachelor of Science Degree in Business Administration.  She spent eight years in the print and online advertising arena. Teresa started her career in advertising as an Account Executive with Bell Atlantic/ Verizon/ Idearc/ SuperMedia.  She was consistently a top performer, winning numerous Presidents Club awards she was promoted from inside sales, to premise sales and shortly after to District Sales Manager.
Testimonials:

"Just wanted to say thank you so much! You have been amazing through this long process. I have enjoyed getting to know your amazing, funny, fabulous self and hope we stay in touch! They are very lucky to have you!"
– C.J.
"Teresa was beyond amazing to work with! She helped me every step of the way to land my dream job and was beyond professional and accommodating. I would recommend her time and time again to anyone really looking for someone who cares about your happiness and well-being in a career."
-Rebecca N.
"From the moment I first received a call from Teresa inquiring about my interest in a position, until the moment I received an official offer letter, Teresa was nothing less than the most helpful individual I have ever had the pleasure of working with during a process such as this one. She was always keeping me informed of any and all updates and she provided me with an abundance of good advice, suggestions, and recommendations that I am certain directly contributed to my securing the position. In fact, I am confident if not for my conversations with Teresa throughout this process, the odds of my receiving the offer would have been greatly reduced. I just wanted to express my most sincere appreciation for all of her efforts; make everyone aware of what an outstanding job she did from start to finish, and I implore others to use my experience with her as a template for how every recruiter should interact with their candidates."
-Bob B.
"Thanks so much for looking for opportunities for me. I appreciate all your efforts year after year. You go over and beyond and that speaks volumes! It does not go unnoticed."
-Nicole C.
"It was great working with you, Teresa. This is one of the best sales companies I have worked for thus far and of course I am still a top performer."
-Cornelia G.
"Teresa Extraordinaire! I had the distinct pleasure of working with Teresa Bruno during my recent job search. Teresa has excellent communication and follow-up skills which I believe are essential in her position. She handled every inquiry I made about the opportunity and client quickly and efficiently and always kept her word. And she was very clear from the start about her firm's responsibility in sourcing and forwarding qualified candidates to the client and where I stood in the process. She is quite simply one of the best recruiters I've ever worked with!"
-Kevin F.