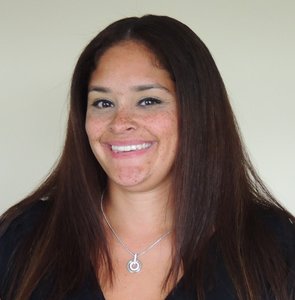 Jamie Presley
Jamie has excelled in all roles she has held during her tenure at Direct Sales Recruiting / Direct HR.  Jamie spent the first part of her career at DSR as the Operations Manager.  She was responsible for developing and enhancing the internal and cloud based database.  Jamie has been promoted twice first as an Account Manager in 2013 and in 2014 to  Senior Recruiter and Trainer.   She manages and continues to develop the relationship for some of our top clients.
Jamie takes an active role in training and developing DSR members.  She breaks down the training process with the DSR Playbook and demonstrates the path to success.  She has mentored several DSR members to date.  As we expand, we look forward to Jamie's continued success and growth.
She started out her career in the staffing industry soon after College.  Jamie holds an Associates Degree in Business Administration from Berkeley College in Woodbridge, NJ.
Testimonials:

"Jamie is a top notch recruiter. She is a consummate professional who has great interaction with her clients. I only wish I had found her years ago. I would definitely recommend her to anyone I know."
-Josh M.
"In addition to many online sites, I also used several recruiters during my recent job search. Jamie from Direct Sales Recruiting was fantastic! She was very easy to work with and actually paid attention when I told her what I was looking for. I was very specific in the type of position and company I was looking for.  Unlike other recruiters, she did not waste my time with sending me companies or positions that were outside of the criteria I gave.  After every interview, she was quick to follow up to ask how the meeting went and to offer feedback. She even offered me her cell number when an offer was made, so I could reach her if I had questions after hours.  She was very professional and I have already recommended her to several colleagues starting a job search.   Overall, a very positive experience at a very hectic time!"
– Amy P.