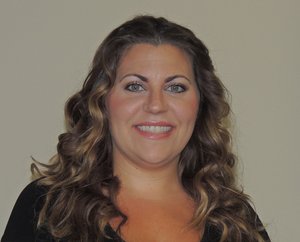 Cynthia Wadolowski
Cynthia is one of the longest tenured, successful members of Direct Sales Recruiting. As a Senior Recruiting Manager, she is responsible for placing qualified candidates for top clients in various regions throughout the country.  Cynthia has won countless awards for her persistence in placements and true dedication to DSR (MVP 2013).  She works with candidates and spends a great about of time and detail in educating them on our clients in order to find the best fit while advancing their career.
Her early career started in Retail Sales, which led into a position at Weichert Realtors as a Career Counselor shortly after graduating college. Cynthia started at Direct Sales Recruiting LLC in February 2006 and has celebrated over 10 successful years with the company. Cynthia has placed hundreds of candidates nationwide, and has received countless awards for her efforts.
Cynthia graduated with Bachelor of Arts in Sociology from Caldwell College in New Jersey in 2003.
Testimonials:

"I really cannot thank you enough for all of your help. Working with you made this process infinitely easier for me. From the outset you have been extremely thorough with your communication, quick to follow up, and very astute with your suggestions and advice. I can confidently say that I would never have been able to find this opportunity without your assistance, and your guidance through the application and interview process has been invaluable. I am very excited about taking this step in my career, and it has been made possible entirely by your efforts. From the bottom of my heart, thank you, kudos, and bravo for all the excellent work you have done!"
-Jay E. 
"Cynthia is an amazing recruiter who was very helpful during my search for a new job. In all of the months I dealt with recruiters, I am very comfortable with saying that Cynthia was the best recruiter I spoke to. She was very punctual, very informative and prepared me for every bit of the 6 step interview process for me to get hired. With another recruiter, I'm not sure that I would have gotten the job! If I or anyone I know needs a job, Cynthia will be the first person I defer to." 
-Timothy A.
"You hooked me up with an awesome opportunity. I didn't imagine I'd do as well as I have as quickly getting into a new company. That was 3 years ago, I've even been offered advancement positions I declined within. My job is too awesome as is. Thanks to you, I got a real job over 6 figures in 2 years work and the sky is the limit for me. SOOOO, THANK YOU Cynthia because I feel thankful you found my resume to begin with!!! You are awesome."
-Matt C.
"I would like to take this opportunity to express my sincere thanks to Cynthia Wadolowski and agency for the incredible job she has done since the first time she contacted me.     With her outstanding coaching and help, I accepted a new position earlier today.  Her front office staff also deserves my appreciation for their help when I called and have always been friendly and willing to help.
 I have contacted and/or worked with more than 50 recruiters since the layoff of my former employer.    Cynthia was one of very few recruiters that truly got in there rolling up her sleeves and worked hard on my behalf.  She was very informative about the process and committed to push me through for the initial phone screening.  I was most impressed with her continuous follow up before and after the holidays as well as throughout this interviewing process.  Her professionalism I find rare in her business and because of her great work, I have highly recommended her to many of my former colleagues; managers included for their pharmaceutical placement needs.
DSR is very fortunate to have Cynthia representing the agency.  I truly hope this is the last time I will have to be in a job search, but if it occurs again in the future I will not hesitate to contact Cynthia and Direct Sales Recruiting, LLC again.
Thank you and your team for helping me land a new pharmaceutical position so quickly."
– Allen S.
"Cynthia – I am loving my new career and it's all thanks to you!"
– Stephen A.