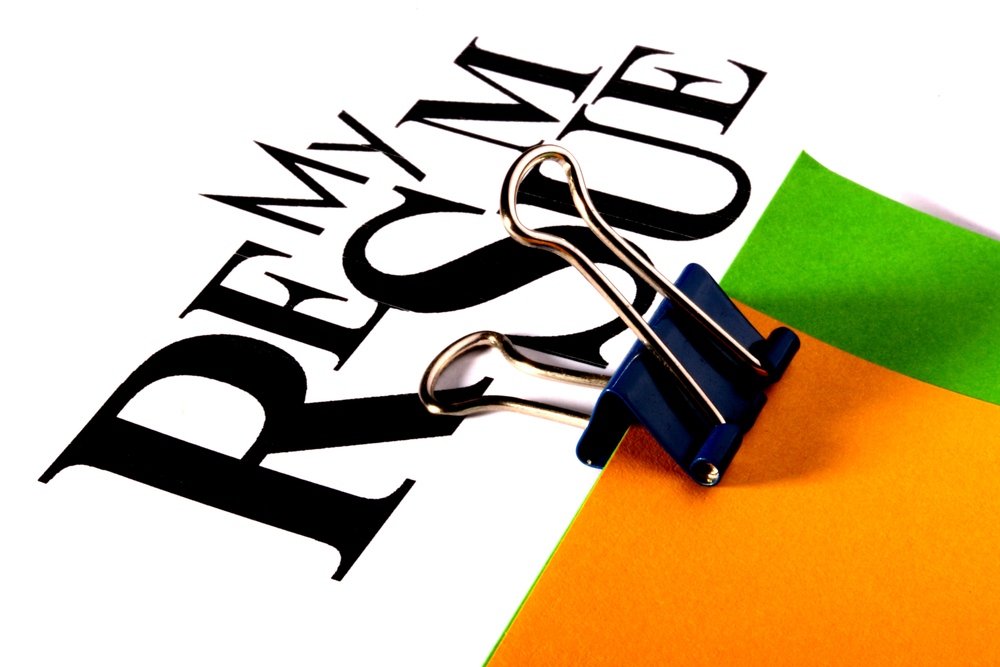 Resume Tip: Common Resume Writing Misconceptions
Resume Tip: Common Resume Writing Misconceptions
By: Rebecca Couch, National Recruiter / Website Manager, Direct Sales Recruiting, LLC
Nov 26, 2014
A well written resume can be your ticket to a great position. Unfortunately for many job seekers, there are a lot of misconceptions about resume writing floating around the internet. Some of these so called "tips" can ruin your chances of being contacted for a position. While there are many crucial elements to your resume, such as a good personal statement on your cv, that you dearly need, there are also many commonly-used components that will not only not benefit you, but will actually harm your chances. It's important to acknowledge these things and avoid them, ensuring that you stand out amongst other candidates. If you stand out, it's likely that employers will want to bring you in for an interview to get to know you better. If they like what they hear, they might consider asking you to participate in the next stages of recruitment. Sometimes, this might involve a drugs test from Countrywide Testing, for example. These drugs tests check for any recent history of substance abuse. As employers want loyal and committed employees, they do this to ensure that their staff won't cause any issues in the workplace. Be prepared for this as some employers might ask candidates to do this test. If you pass that, you should be offered the job. However, before this happens, you need to submit the perfect resume to catch the eye of the employer.
Here are some of the most common misconceptions that candidates fall into when putting together and sending out their resumes:
A resume should only be one page. The number one misconception about resumes is that they need to be as condensed as possible in order to fit on a single page. That may be the case if you are a few years out of college and have only had 1-2 positions. However, for anyone who has had more than 3 or 4 positions, it is not possible to have a resume on one page. Candidates need to provide a certain amount of detailed information about what they did in each of their previous positions. Employers need to know what your day to day responsibilities in your past positions were in order to decide whether or not you are qualified for any given position. Just including the company, title, and dates in order to fit the resume into a single page is doing you a massive disservice. This is especially important depending on what type of roles you are applying for. Keep your job descriptions brief. This goes along with the last misconception, that a brief, condensed resume is somehow better than a descriptive one. Your job title is not going to get you a job. Anyone can place a title on a position to make it sound better. Titles can be deceiving; a mail technician might be sorting mail and an executive assistant could be grabbing the office coffee. The descriptions of candidates' past positions are what employers and recruiters need to see in order to determine what positions they are qualified or not qualified for. Your most recent position should contain the most detail, especially if you are leaving after a good amount of tenure. The positions that you held the longest should have the most detail. Without those descriptions, there is no way to determine your qualifications. At the very least, list what you were responsible for accomplishing on a daily basis. Being creative with a resume (eye catching colors, alternative layouts, and multiple bullet styles) will help catch an employer's eye. While creativity on a resume may catch an employer's eye, it may not be in the way the applicant intends. A creative resume, more times than not, can hurt a candidate's chances of being contacted more than helping them. An employer or recruiter needs to be able to review the resume quickly because they see thousands every day. In fact, formatting your resume suitably and sensibly is a great way of crafting the perfect document to give you the best chance of success. If a resume is too busy, it may take the recruiter or employer several minutes just to be able to decipher what a candidate's past positions and qualifications are. Most employers and recruiters don't have that kind of time. You need to be able to display your information in a way that it can be read through and understood in about 60 seconds, otherwise it may get thrown to the side and forgotten. In this case, simple and clean will get you further than loud and creative will. Sending a Google doc or a link to a webpage with the resume on it is ok. It is impossible to stress how many resumes a recruiter or employer views in a single day. When applying to a position, candidates will want to have all of their information attached directly to either the application or email. Including a link or Google doc address in an application is creating more work for the recruiter or employer. Secondly, with as many spams as there are out there; chances are if you send a link, the recruiter will not open. More often than not, they will not take that extra step to view that information. Attach your resume in a standard document style, preferably a DOC or a PDF, so that the employer or recruiter can easily view it. Awards and recognitions do not need to be listed on a resume or should be listed separately. Candidates should always, always, ALWAYS include any awards or recognitions on their resumes. Whether it be an email from the regional manager listing the top 10% of sales reps in the country, a plaque, or a trophy, always keep those documents and include them underneath the job descriptions. You should also include a timeline. If you won an award in 2012, then you should list the timeline of when you achieved the award along with the title. Some candidates will list all of their awards on a separate page after their resume or keep a brag book of awards. Neither of those is necessarily a bad idea, but in most cases, when you apply to a position the employer only has the resume to go off of. A brag book will help candidates later on, but not in the application process. Achievements may be overlooked or the employer may have stopped reading if they are included at the end of the resume or in a separate document. Being able to see what you achieved at any given position within the body of your resume will ensure that those achievements are taken into consideration and make you stand out from your peers.
Please continue to check back with the Direct Your Success Blog for more resume, interview, and job hunt tips.